O

rganization
Anthony Chiao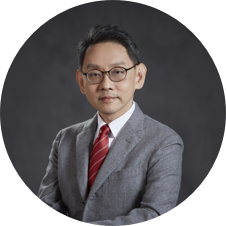 Passive System Alliance (PSA)
Chairman of HannStar Board Corporation.
As LEDinside was formally renamed Walsin Technology in 1992, Anthony Chiao became its Chairman. Firmly settled in Walsin Technology, he has since been developing electronic components and services. With strategic alliances that leverage the industry's value chain and resource sharing, the corporation has seen rapid growth. Passive System Alliance (PSA) was officially formed in 2002, with 11 companies under its banner and an annual revenue NT$107 billion in 2019.

PSA, as led by Mr. Chiao, emphasizes seven core values in their management philosophy: "honesty and commitment; focusing on core business and upholding the highest quality standards; treating clients as partners; global vision and reach; aiming for long-term stability and leaving a legacy; placing shareholder values, employee well-being, and social responsibility equally at the forefront; and cooperation". Niched in electronic components, products include rigid-flex PCBs, capacitors, resistors, inductors, RF components, modules, connectors, EMS, and packaging and testing services. The PSA family has eight TWSE/TPEx-listed Taiwanese subsidiaries, including Walsin Technology, HannStar Board, Global Brands Manufacture, Walton Advanced Engineering, Prosperity Dielectrics, Info-Tek Corp., INPAQ Technology, and Silitech Technology Corporation as well as overseas companies like Nitsuko Electonics Corp., Kamaya Electric, and ELNA Printed Circuits. Each company is a leader in each component's industry. In particular, Walsin Technology and Prosperity Dielectrics ranked first and fifth, respectively, on Top 50 Performance from 2,000 Best Taiwanese Enterprises by CommonWealth magazine in 2019. The outstanding performance by Walsin Technology also earned it the Asia Pacific Entrepreneurship Award by Enterprise Asia in 2019.

Mr. Chiao was named as one of the Top 50 Taiwanese CEOs by Harvard Business Review in 2018 and Top 10 in 2020, and VIP in Finance by Business Today in 2019. Apart from being an extraordinary manager, Mr. Chiao also devotes himself to social welfare. The PSA Charitable Foundation he founded has been providing five main services over a long period of time, namely, Hear (Hearing Health Care for Seniors), Give (Volunteering Service), Read (Children's Reading), Care (Short-term Breaks for Caregivers), and Listen (Friendly Workplaces). It has donated thousands of hearing aids for children and provided hearing healthcare to tens of thousands of seniors, making it the most active foundation for hearing health among community outreach centers in Taiwan.
After graduating with an MBA from Golden Gate University (U.S.A.), he was employed as an analyst at Daiwa Securities (Japan), adding to his experience as a cross-industry analyst.
Cheng-Kuo Tao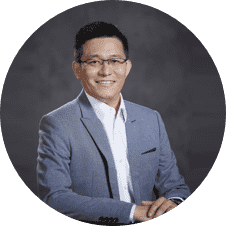 Passive System Alliance (PSA)
President of HannStar Board Tech. Corp.
Mr. Tao joined HannStar Board Corporation in 2004. There, he served as Assistant Manager of Engineering, Assistant Vice President of Quality Control, and Assistant Vice President of Sales. He left the company briefly, and in 2017, he rejoined HannStar Board's business location in Taiwan, becoming its President.

In 2008, he became HannStar Board's Business Supervisor. During the financial crisis, he decided to diversify product lines. Through research on industry trends, he found the right positioning for products and led the business team to expand their client base, attracting world renowned Japanese and Korean customers successfully. Starting from scratch, they made the company's operations more flexible, not limited to just one product or client, and thereby reduced the market's environmental risks. In recent years, with the hope to establish a strong foundation for future operations and growth, HannStar Board continues to develop multilayer, high-frequency and high-speed high-end PCBs.

Since obtaining a M.Sc. in Print Media from Chinese Culture University, Mr. Tao has accumulated 20 years of experience in the PCB industry. He has fulfilled roles in engineering, manufacturing, quality control, and sales, and is familiar with both types of PCBs - flex boards and rigid-flex boards - which makes his experience in the industry comprehensive.